A row of knitting is completed by making a loop from one thread and repeating the process to the next thread laterally. Loop & Weft refers to loops connected horizontally as the knitting progresses upwards. This "loop" also represents the connection formed between the commitment of the creator, dedicated manufacturing, and the satisfaction of the user. These are the ideals of Loop & Weft knitwear that we hope to preserve for future generation

s.
編まれた衣服が本質的に持つ、
暖かな風合いと袖を通した瞬間に感じとることが出来る柔らかなリラックス感。
素材、縫製、ディテール、着心地、細部に職人の思いとこだわりが込められた、
シンプルで風合いに富んだ上質なニットウエア。
着込むほどに味わいを放ち、柔らかく使い手に寄り添う一枚であるように。
ループアンドウェフトはそうした思いを持ちながら、
国内に僅かに残る希少な生産背景をもとに
カットソーを主とした日本製ニットウエアを製作しています

。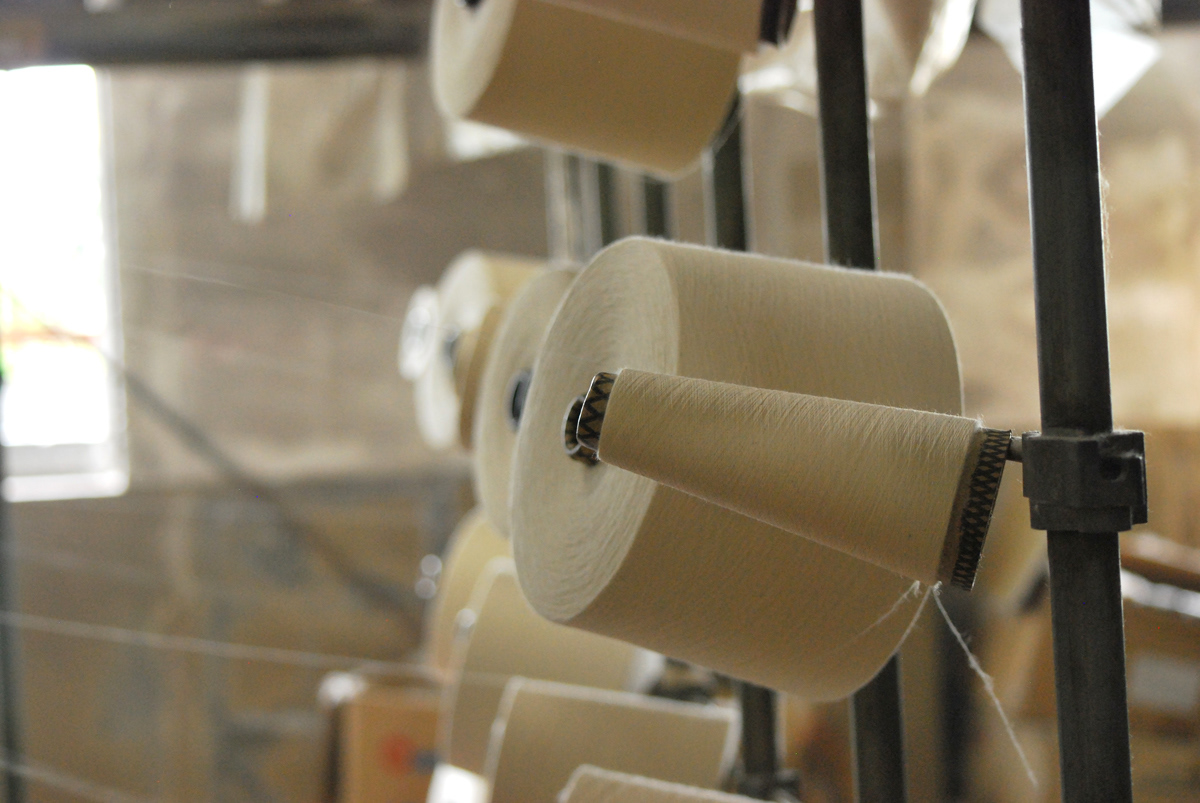 T H E  B E S T  K N I T W E A R
The essence of knitwear is expressed the moment your arm passes through one of our soft and textured sleeves. Loop & Weft's dedication to materials, detailing, and craftsmanship produces comfortable, simple and high quality knitwear. Each garment starts as a staple in your wardrobe, eventually becoming your favorite t-shirt, sweatshirt and sweater. Loop & Weft garments are manufactured with vintage technology that is rarely utilized today. We represent the best knitwear, made exclusively in Japan.
横方向に次の糸を通し輪を作ることの繰り返しで完成します。
Loop & Weft(ループアンドウェフト)を直訳すれば輪と横糸。
ループが横方向に繋がりニットが編み上がって行く様子を表し、
またそれは、使い手の満足と作り手のこだわりが輪を成すモノづくりの循環のループを、
M A N U F A C T U R I N G
Our philosophy towards manufacturing is consolidated within the simple idea of taking time and effort with production. Each Loop & Weft item is carefully crafted with the skills and detailed attention of domestically experienced artisan knitwear specialists.
『手間をかけること』、
この言葉の中にものづくりの理念が集約されています。
​​​​​​​
1990年代はじめに約50%ほどあった衣料品の国内生産率は、
すでにわずか2%。
​​​​​​​
ループアンドウェフトは柔らかなニットウエアに表現します。
O R I G I N A L  F A B R I C
We use natural raw ingredients to create our original fabric that reveals the unique characteristics of knitwear. We use a variety of rare vintage knitting machines to create our materials. Our fabrics envelope you in comfort and softness that will increase with wear over time, developing a vintage feel.
ニットの本質的な特徴である、『柔らかさ』『風合い』『伸縮性』『肌あたりの良さ』を追求した
天然の原料を用い、ヴィンテージやアンティークニットの素材感を独自に再構築した
着込むほどに味わいを増す生地は、特殊な技術を持つ国内の産地にて様々な編み機や加工方法を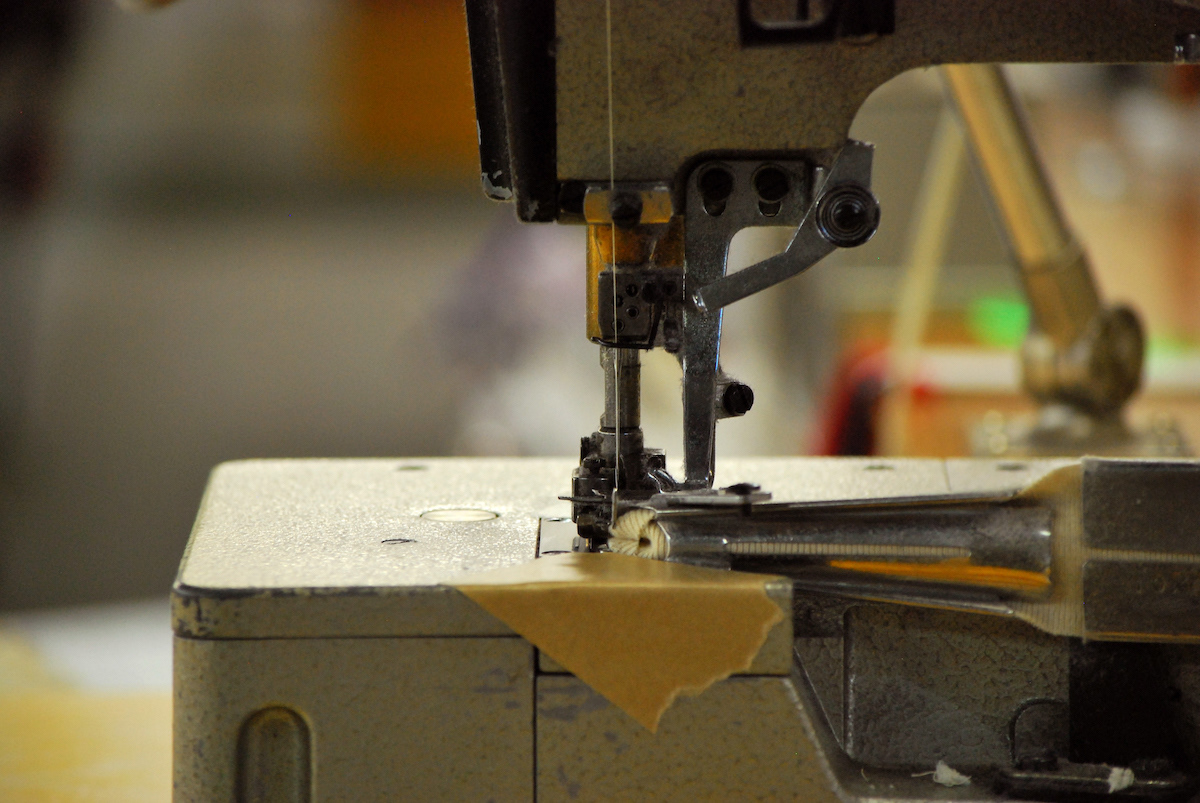 Loop & Weft is influenced by vintage and timeless garments. We work to replicate the specifications of products that require skills that have been lost with the times. Due to the nature of knitwear fabric being soft and stretchy, it is quite complicated to construct clothing. Therefore, our sewing operators require extensive experience. Although our aesthetic is simple, a great deal of care and labor is put into each garment.
『ニットを縫う』=『動きのある縫いづらい生地を形作る』ことであり、
国内にわずかに残る希少な縫製工場にて特別にカスタムされたミシンを用い、
縫製糸もポリエステル糸ではなく、縫製難度の高い綿糸を主に使用し

、
製品の風合いと雰囲気をさらに高める手間をかけた縫製を施しています。
The artisans of Loop & Weft are craftsmen dedicated to tradition. We use only 100% natural resources to present you with one of a kind items that stand the test of time. Our clothing represents our commitment to the environment and to the wearer. Vintage construction and details create the unique hand, tempting softness and endearing appeal of our products that last a lifetime. Feel free to relax and enjoy wearing Loop & Weft, knowing that your clothes will become softer with time. Live in comfort, quality and style.
細分の工夫と職人たちの思い、そしてニットウエアの奥深い魅力を皆様へお伝えすることができれば幸いです。
L O O P  &  W E F T 
​​​​​​​